VAF X CRAC – RETOUR À L'ÉCOLE X PHILIPPE BAUDELOCQUE | FLANTHEY | 2022
Baudelocques obsession with the universe and parallel universes can be seen in his artworks and that is what he wanted to transmit to the students. He made the students observe the sky, discuss what they feel and then start making them paint.
The biggest challenge for him was to make the students understand the difference on scale and angle if you paint on a wall compared to a sheet of paper. After a half day of getting used to the differences the children where allowed on the wall, where Baudelocque had already sketched a piece and the students had to complete the artwork with their imagination. It was also new for them that you can do street art not only with cans, but also with crayons.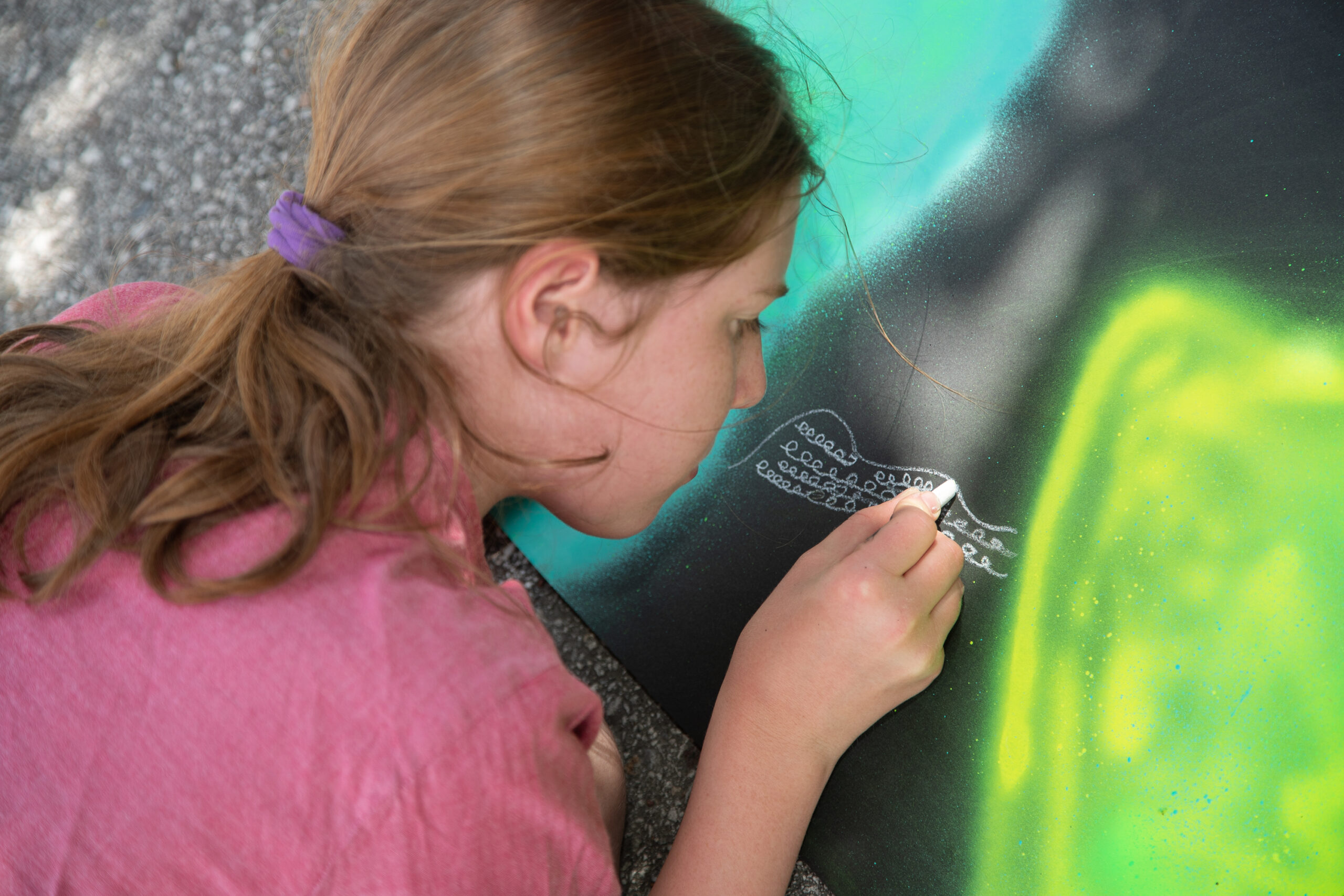 ---