VAF X CRAC – RETOUR À L'ÉCOLE X CRBZ | MARTELLES
Lausanne born calligraphy artist CRBZ had a difficult task to create a wall and integrate every single student, however the youngest at his school was 5 and the oldest 16, so how to give everybody the same importance? CRBZ decided to look at his wall piece in layers and assign the different ages to the layers, protection, background, outlines, fill out. His mission was to have all 104 students write their name in calligraphy, but there was a little problem. How do children who are learning the write going to learn a calligraphy alphabet? The solution was that the younger ones had to choose an older student who will then write his name on a wall, in counterpart the younger student had more possibilities to express himself with colors.
The result is amazing a wall that looks like painted by the artist himself.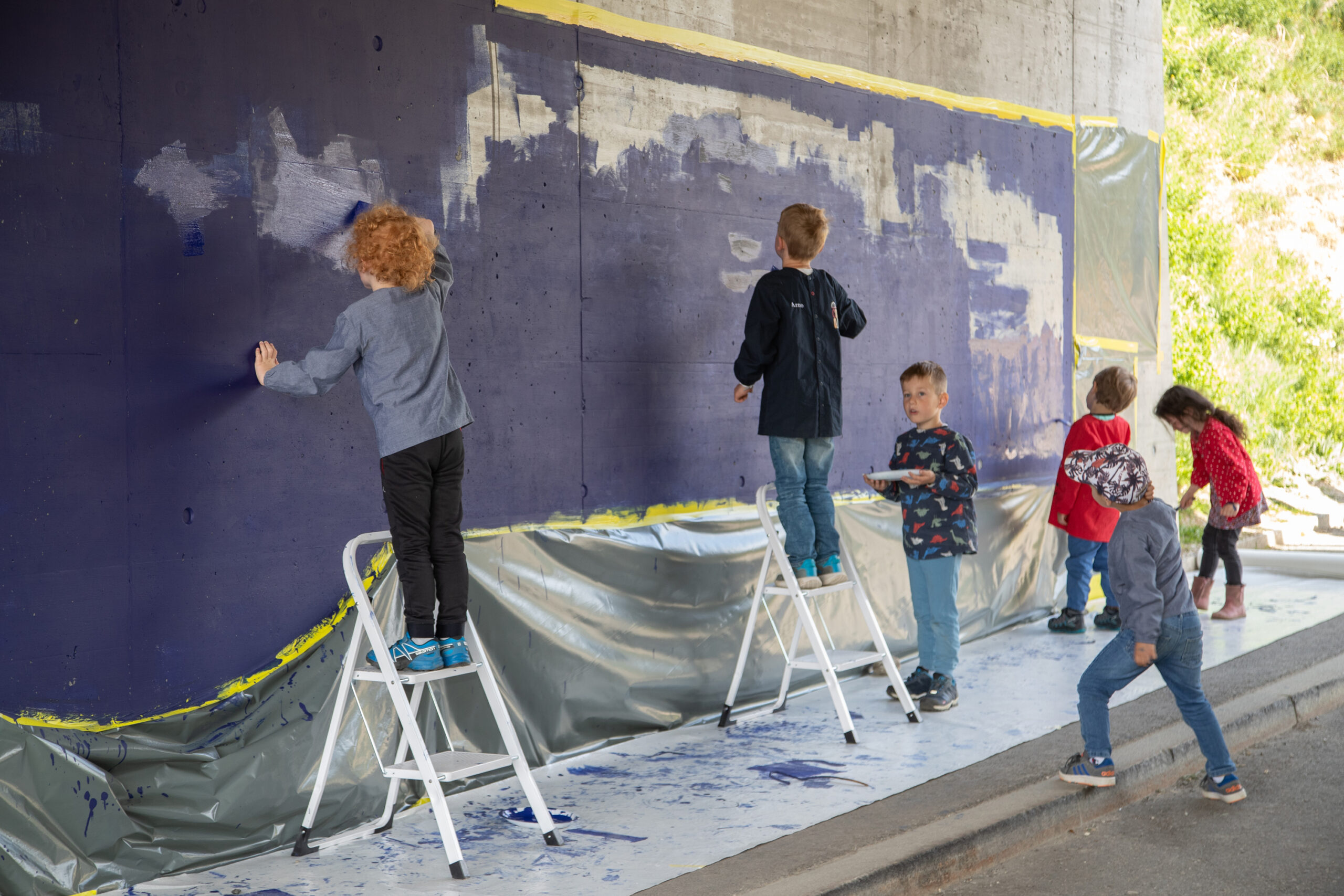 ---