"1 OF 8 OF THE BEST CITIES FOR GRAFFITI THAT ARE OFF THE BEATEN PATH"
HIGHSNOBIETY
Vision Art Fund is a one-of-a-kind encounter between nature and art the Valais Alps, and calls home the famous resort of Crans-Montana, awarded in 2022 Family Destination label by the Swiss Tourism Federation.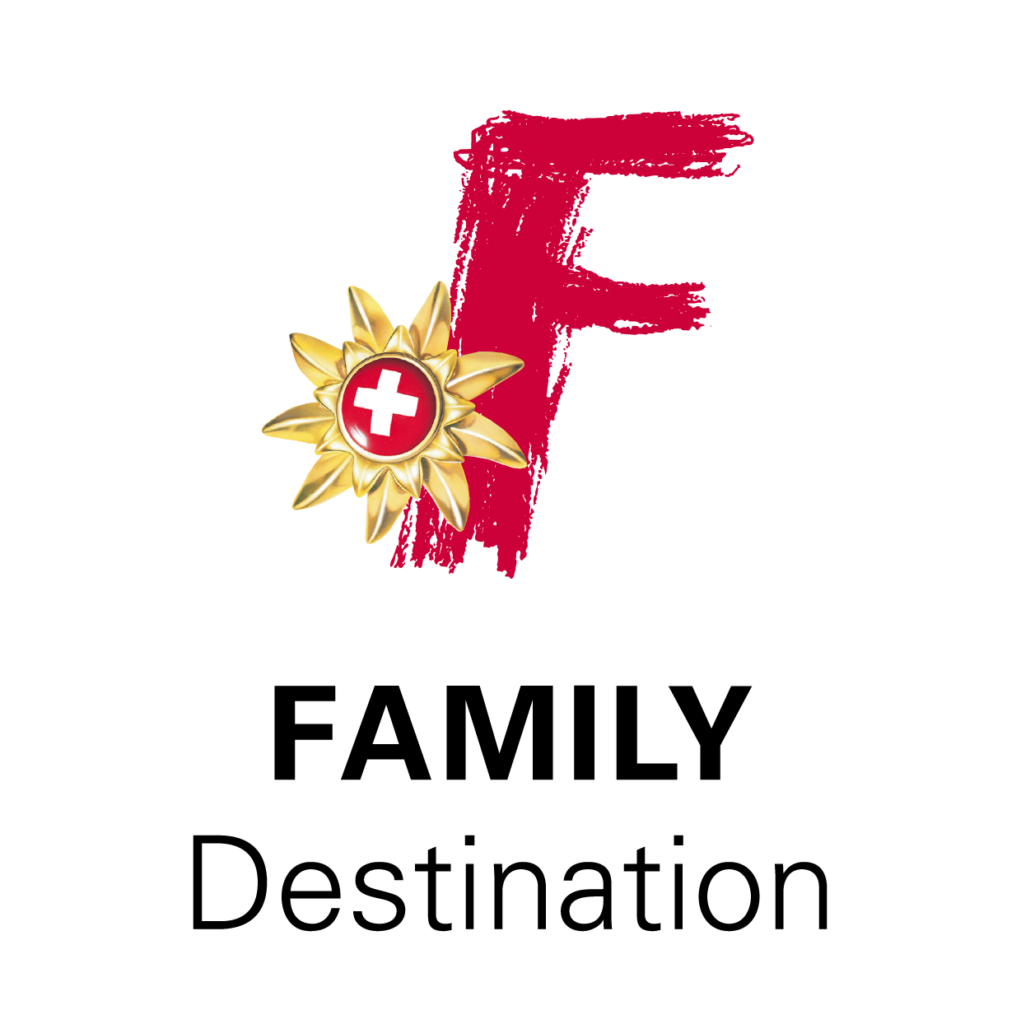 We aim to create public art in the mountains, spread over an incredible surface located between 1.500 and 3.000m above sea level.
It all began in 2015 with a crazy idea: why not invite artists to express themselves on the grey concrete walls of cable car stations, parking lots and other empty walls?
The idea came to life and in 2015 Vision Art Festival – VAF in short – was founded by Gregory Pages.
With its spectacular circular view, coiled up on a mountainous plateau overlooking the Rhone valley and the Valais Alps, the renowned Swiss resort of Crans-Montana offers an ideal platform to prize the contemporary currents of the Urban and Street art scene. The artists were inspired by the beauty of the panorama and this incredible light praised by novelists, writers, painters, musicians back in the 18th century already.
We created a unique artistic hike to be seen in summer as well as in winter. Only time will fade out the works replaced then by new ones.
Vision Art Fund is a Non-profit organisation.
Our aim is Literally "taking urban art to new Heights"
• Statuts de l'Association VISION ART FUND (PDF)
---
VAF AMBASSADORS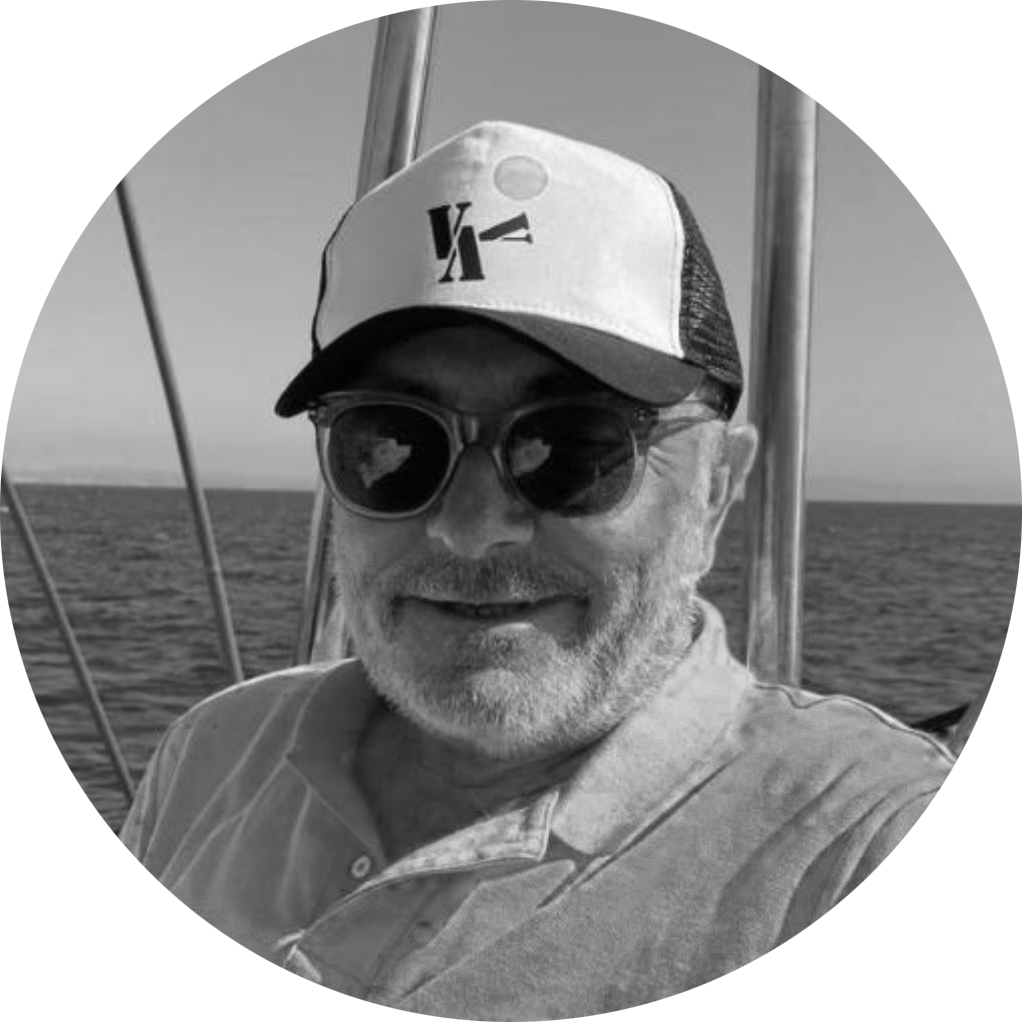 Frank Pagès
Frank Pages was born in 1950 in Germany to a French Catalan father and a German mother. He grew up in a small town on the edge of the Black Forest, before leaving for Switzerland to complete his studies.
He returned to Germany and settled in Baden-Baden, where he founded his gallery in 1989, which he managed until December 2009. The Galerie Frank Pages initially focused on French contemporary art, but later represented established and emerging international artists and exhibited at numerous art fairs abroad, as well as collaborating with numerous museums.
He maintains close ties with many artists around the world.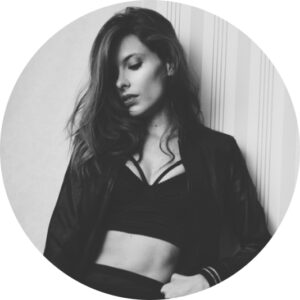 Sara Brajovic
Sara Brajovic was born and raised in Paris to an actor father and a mother who was a former house model for Yves Saint Laurent. First discovered aged 11 by the photographer Peter Lindenbergh while on holiday with her family in the South of France, Sara did not pursue a modelling career until many years later having finished her studies at a Swiss boarding school and reading history at King's College, London.

Relocating to New York, to model part time, Sara studied acting at Lee Strasberg and later went on to appear in several independent European films including " Vaniglia e Cioccolato" with Maria Grazia Cucinotta and Joaquin Cortes in Rome, remake of "Le Signe Du Lion" in Paris and UK film "Spite and Malice" by Duncan Ward.

A successful model Sara has shot for publications including British Vogue, i-D and Pop and has appeared in numerous international campaigns including Lancome and Tag heuer. As a key fixture on the Parisian social scene, Sara's style blog documents her insider views of the fashion industry and is championed by US Vogue who requested Demarchelier shoot her for their October issue.
Sara has also been profiled in US Vogue, Australian Vogue, Italian Vogue, Russian Vogue, British Vogue, Harper's Bazaar, Japanese Elle, Sunday Times Magazine, The Telegraph, InStyle, W Magazine, Pop, Russian and English Tatler, Net-a-Porter, She has also been on the best dressed Vogue lists. As well Sara Brajovic is also an accomplished pianist.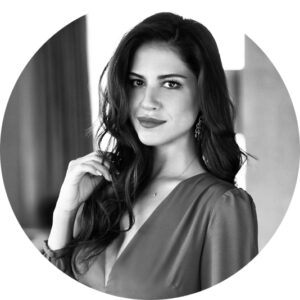 Yagmur Unal
Yagmur Unal was born in Turkey to a theatre actor father and actress mother who has starred in more than 200 films.
She went to boarding school in Switzerland. Then studied sociology along with psychology at University in Istanbul later heading to New York to do her Masters in Media. After graduation she stayed in New York for a year and worked at Mind Share. When she moved back to Istanbul, she started to work for the global advertising company TBWA until she decided to start her own production company.
As soon as she launched her company she started producing a reality entertainment TV show for one of the biggest tv networks Star TV named "Grannies Hit the Road". A big crew travelled to Vietnam, Cambodia, Indonesia, India, South Africa, Argentina, Paraguay, Dominican Republic and experienced many different cultures, art forms and people.
The format was taken to Cannes MIPCOM for international distribution. After the TV project she started doing what she is passionate about: film. She produced a black comedy "Not so Far Away". Her mother Turkan Soray, who directed the movie was the only person to convince her to act in a film. Right now she is working on the pre-production for a new TV drama.
Born and grown up in an artistic environment she is constantly searching for new ways to express her self.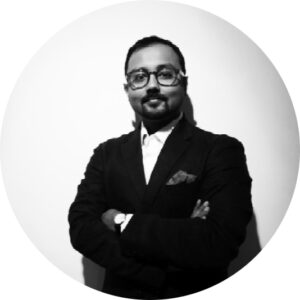 Abhishek Basu
Advisor to Family Offices Middle East, Africa & Europe on Philanthropy & Art Collecting.
Advisor to Museums, Foundations & Cultural Institution's across Europe, North & South America, Africa, MiddleEast & Asia Pacific on Fundraising & International Partner Advisory Board Member of Arte Laguna Prize Venice, Berlin Art Prize, ArtCare Prize Vienna, Residency Unlimited NewYork, Fondazione Pastificio Cerere Roma, Fondazione Berengo Venezia, Fondation Fiminco Romainville, Instituto Inclusartiz Rio de Janeiro Festival Switzerland, Nou Le Morne Mauritius Project Cybele Mauritius.
Patron of The Metropolitan Museum of Art NewYork, State Hermitage Museum Saint
Petersburg, Museo Nacional Centro de Arte Reina Sofía, The Indian Museum Kolkata, Museum Koblenz, KW Institute of Contemporary Art Berlin, Cité Internationale des Arts Paris.
Honorary Member of VIP Collector's Group for Art Basel, ARCO Madrid , FIAC Paris, Contemporary Istanbul, Vienna Contemporary, Artissima Turin, Frieze Art Fair London & NewYork.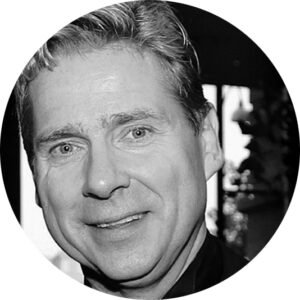 Joachim Hjerpe
Founder & Board member of Fotografiska Museum.
Born in Sweden in 1962 of a Swedish mother and father. He studied at Chalmers Technology University where he received a Master of Science in 1986.
Since his early adult years he has been very fond of collecting art and to be associated with the art scene in the countries he has been active in. His many years spent abroad where he has for example served as President for Volvo Trucks in Asia and during his many years in Japan and China he took an active role in the growing and exciting art scene in those countries.
In 2010 he decided to take part in the opening of a new museum in Stockholm. The Fotografiska Museum was formed and opened its doors to the public in May the same year. The Museum has very extensive plans to grow its operation into new markets around the world.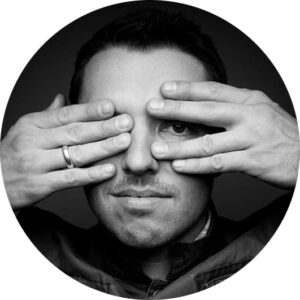 Sam Norval
Born in Cape Town South Africa Sam has worked and lived in London, Paris and New York. Currently based in New York as a photographer and artist he has worked on an extensive array of projects that include; movie posters, album covers, magazine covers, advertising campaigns, billboards, and magazine editorials.
Some of the more notable people that he has had the privilege of having in front of his camera include: Usher, Rick Ross, 50 Cent, Quincy Jones, Flee, Tony Bennett, Clint Eastwood, Pitbull, Ludacris, Lil Jon, T.I., Future, Waka Flocka Flame, Rich Homie Quan, Young Jeezy, Tommy Ramone, B.B. King, Paul Simon, Grand Master Flash, A$AP Rocky, A$AP Ferg, Norah Jones, Rick Rubin, Harry Belafonte, Tomi Ungerer and many many more.
With his vision and pursuit of capturing the essence of his subject matter, he allows their true self to be reflected through the glass of his camera, this provides them with an opportunity to express themselves with no filter or noise.
Sam has also been a photographer for the Vision Art Festival documenting the evolution of artists working on their murals as well as being Creative Public Relations America. Sam speaks English, Dutch and Afrikaans.
---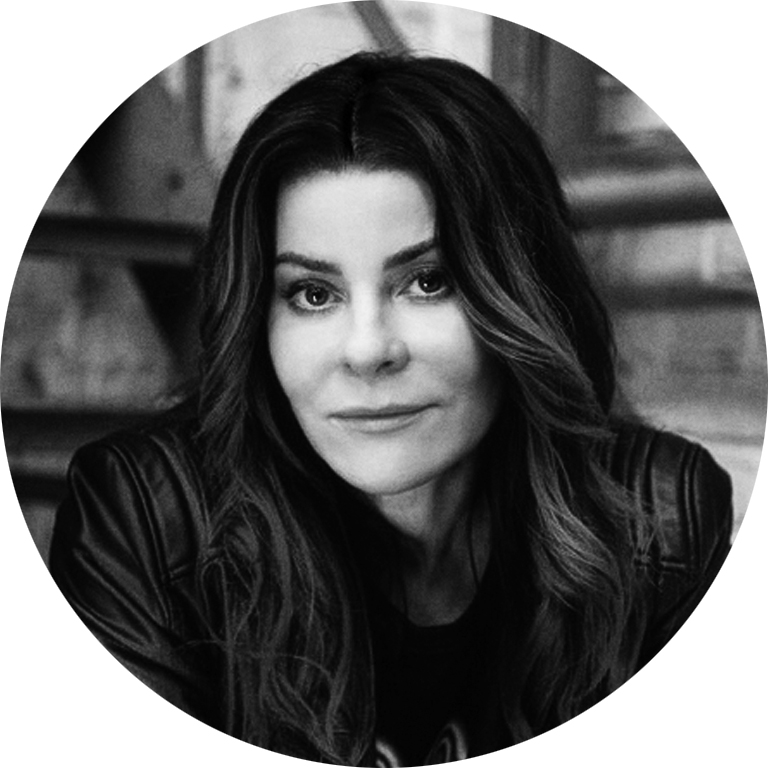 Yasha Young
Friend of the Festival
Curator 2023
Yasha Young is a highly experienced Senior Executive and Curator with over 25 years of global project production experience. She has worked with a wide range of institutions and clients, including the Humboldt Forum Berlin, MOMA Italy, MOCA, UN NYC, Foreign Ministry Germany, Sotheby's, Saatchi, Phillips, ART Cologne, Rothschild Collection, SONY Music, Levis, Nike, Patreon, Universal Music, Art Basel, Lollapalooza Experience Curator, SuperBloom Festival, Goethe Institut, Berlin Biennale, and NYC Fashion Week.
Young is best known as the Founder, Concept Creator, and Founding Executive Director of URBAN NATION Berlin, the worldwide first Museum for Urban Contemporary art, which represents over 450 artists and projects in 54 countries. Her passion lies in working as a Cultural Innovations Manager, Experience Curator, and City Concept Developer. She has expertise in Creative City Concepts, Public Interventions, and Collection Management for private clients and institutions. Young is also an international Public Speaker, having delivered talks at TED, SXSW, Remix Summit Sydney, London, and Perth.
Since January 2020, Young has been a founding partner, Concept Developer, and Executive Curatorial Director for the FOR_M New York City, a new institution currently in development. The FOR_M aims to produce cutting-edge art exhibitions and projects with social engagement and cultural exchange at the core of its mission. Young's first project with FOR_M is with ALDAR Properties in Abu Dhabi for the new ART and CREATIVE City "The Grove."
Young holds a degree in Museology from Harvard University in Cambridge, Massachusetts. She also teaches as an Associate Professor for Art and Music Business at the Pop Academy Mannheim in Germany. In terms of philanthropy. She has been a patron for the Children's Hospice Berlin Heart since 2007. She is also a Executive curator for the Keep A Breast Cancer Charity Foundation for over two deacdes, and since 2018, she has been sponsoring the Yasha Young Projects Sculpture Award as part of the Beautiful Bizarre Art Prize.
---
VAF BOARD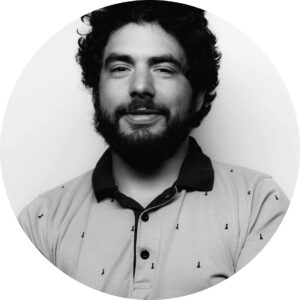 Gregory Pagès
Founder, President & Curator
+41 79 96 96 842
Born in Geneva, of a French-German father and a Swiss-Iranian mother, Gregory grew up in Germany where he went to school. He studied Politics with a minor in Hispanic Studies at Saint-Louis University Madrid Campus before graduating in Saint-Louis, Missouri.
After graduation he moved to Switzerland in the alpine resort of Crans-Montana and also graduated as Swiss Snow Pro. Going down the slopes he was struck by all these naked concrete walls spread over the beautiful landscape and the dream of an open air urban art museum was born.
Gregory grew up surrounded by art and the artists of the gallery founded by his father in 1989 in Baden-Baden. Soon he was also involved in the daily business and became Director and Partner of the Geneva Frank Pages Gallery opened in 2013 before dedicating to the Vision Art Festival.
The Geneva branch mainly promoted emerging international artists, holding several great shows amid which the opening show with renowned R.A. British Pop artist Allen Jones, editing a catalogue with text by Andrew Lambirth, much acclaimed shows of John Armleder / Peter Weibel, Chinese artists of the Xing Xing Group Ma Desheng and Qu Lei Lei, Chicago Street artist Hebru Brantley or rising Turkish artist Ardan Ozmenoglu or Iranian Hossein Edalatkhah.
The gallery also attended fairs, the London Art14 and Art15, Scope Miami, Art Miami New York, Scope Basel and Contemporary Istanbul. His language skills are of great help with the artists, he speaks fluent French, German, English, Spanish, Portuguese and intermediate Italian.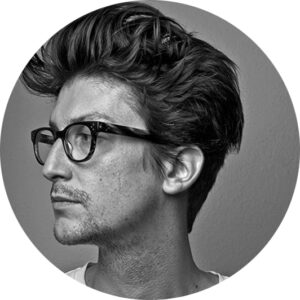 Vincent Edmond Louis
Vice President & Artist Relations
+41 78 974 34 25
Founder Born in France with French, Moroccan and Vietnamese origins, Vincent grew up in Switzerland.
He graduated with a BA in Photography at Parsons School in New York, a BFA in Fashion Photography at the London College of Fashion, London following a foundation course at the famous Central St Martin College in London all with unconditional offers.
Vincent lived and worked between London, Miami, Los Angeles and New York in fashion, photography and art before settling back in Switzerland. Extensive trips across the world and long stays in India have boosted his creativity and given him a very open mind leading to personal artistic projects, pushing the boundaries further.
Vincent has had solo shows in New York, Gothenburg (Sweden), London, Zürich, Stockholm, Paris, Monte-Carlo and Bal Harbor (USA) and took part in group shows in Geneva ( Galerie Frank Pages), Hyderabad and Chennai in India, New York, Miami, London to name some. He was also exhibited at art fairs with Galerie Frank Pages at Art14 London and Art15 London, Scope Basel, Scope Miami, Art Miami New York and Contemporary Istanbul.
Vincent has been dedicated to the Vision Art Festival right from the start, when along with Gregory, they both tested the longevity of spray paint and fly posting exposed to high weather changes. Vincent speaks French English and intermediate Spanish.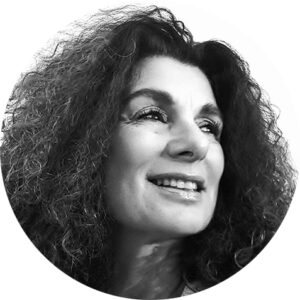 Mandana Pagès
Press & Administration
+41 76 742 27 84
Born in Geneva of Swiss-Iranian origins, Mandana grew up in Geneva, Paris and Worcester (Mass.).
Soon after graduating she moved to Germany where she worked with her husband building up the renowned gallery Frank Pages in the lovely Black Forrest town of Baden-Baden in 1989.
The gallery represented established and emerging artists from all countries, painters, photographers and sculptors such as Allen Jones, Stephen Chambers, both R.A., Olivier Debré, Pierre Soulages, Chu Teh Chun, Nobel Prize for Literature Gao Xingjian, Sophia Vari, Antoine Poncet, Paul Jenkins, Michel Haas, Devrim Erbil (Turkey) emerging artists such as Bruno Vautrelle, Maxim Wakultschik, Salustiano, Burcu Perçin…… and showed at art fairs in Chicago, New York, Miami, Paris, Milano, Zürich, Basel and of course Germany.
Mandana was responsible for all the logistic, setting up exhibitions and fairs and press. In 2008 Mandana moved back to Switzerland and was also involved in the Geneva branch of the gallery where she was co-owner. Mandana speaks French, English, German and intermediate Italian.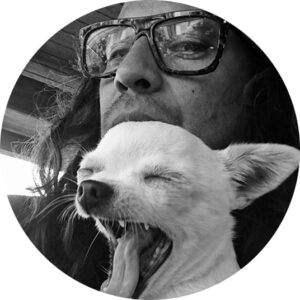 Jo Vargas
Art director
Independent creative director and contributing artist, Jo Vargas (°1975, Colombia) is a sculptor, painter, blogger, unicorn and rocket designer, yoga instructor, hand model, member of the fashion police, astrologer, toreador, flight attendant, sherpa, salsa dancer, reggaeton song writer, skateboard instructor, former European boy scout chef of of the gulls patrol of the Saint-Exupéry Section of Vandoeuvres, member of RETHO Tunning car club of Tegucigalpa (driver of La PInta), founder of Skate Park Contemporary Medellin and The Boris Vian Fan Club of Geneva.
---
As you can see and imagine, we are never bored. We only go live with 1% of our ideas and desires, we create opportunities out of nothing, if someone says "it's impossible" , we do it even better.
All you skills are welcome, if you feel like being a volunteer coding art historian from Bora Bora or want to learn directly from the artists in situ, everything is possible, all kind of support can open doors on new dimensions, know-how and of course network. We started this project when painting on wall wasn't considered as an "art" with a capital A, don't hesitate to join us to blow up the R and the T.
info@visionartfestival.com
---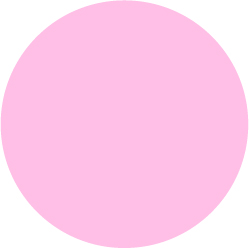 THE PINK CIRCLE CLUB
Another way to be a part of the Vision Art Fund is become a member of the PINK CIRCLE CLUB (replacing the AVAF)
It's simple:
All the benefits, memberships and our online subscription HERE
---