FONDUE ON THE LAKE MOUBRA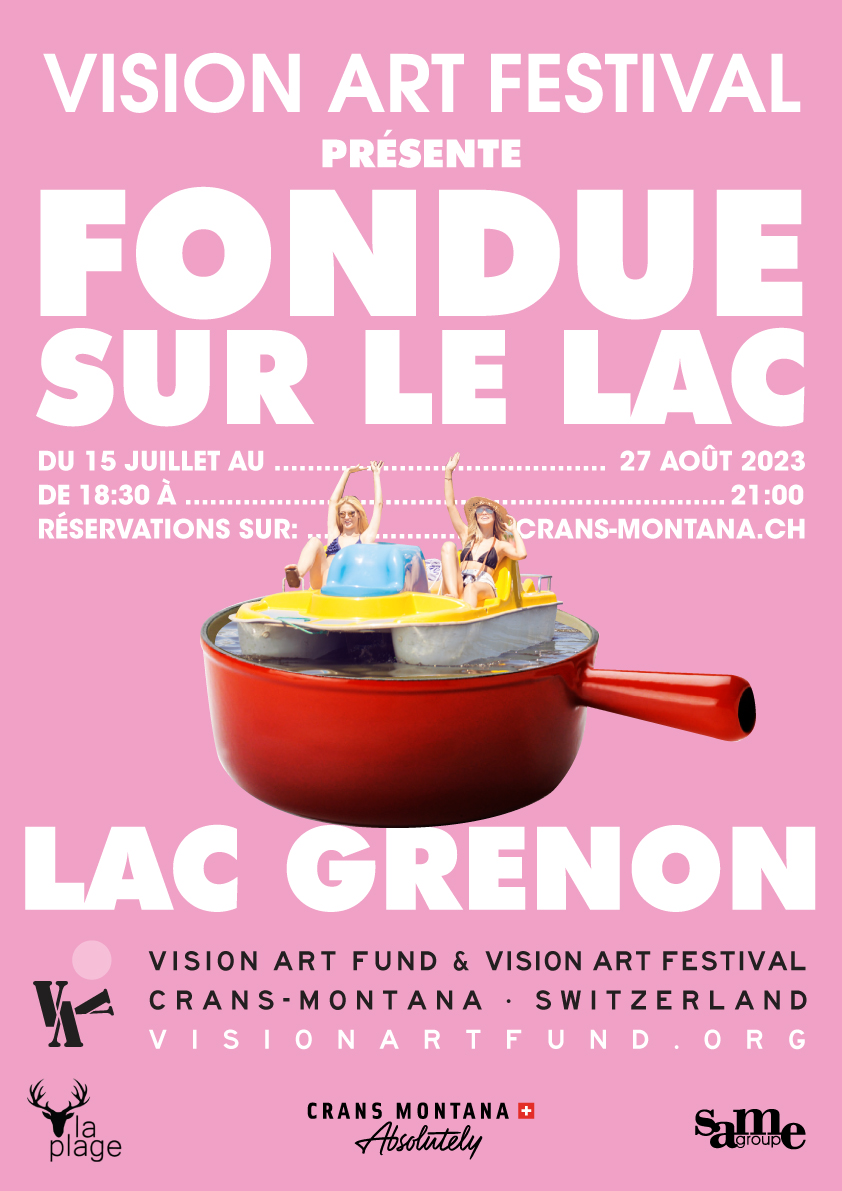 We're always trying to create experiences for visitors and they can be either artistic or something else with just a touch of art.
One of our ideas was to use the existing pedal boats to create a beautiful, new and fun experience, fondue on the lake by pedal boat. With the help of some master woodworkers and artists, we created the perfect table for our pedalos and voila, a floating restaurant powered by leg power.
And every year from July to the end of August, weather permitting, our floating fondue table on the lake can be booked for you, your family and friends. Enjoy the sunset over a mountain lake with one of the best fondues in the world!
Price per boat 200 chf
2 people 140 chf
included : fondue, starter, bottle of wine, bottle of water, digestif, table, cutlery, cushions, led light, plates,
Dates 15/07-28/08 Thursday-Saturday
book at the tourist office: www.cransmontana.ch
for groups minimum 2 boats daily on request