VAF X CRAC – RETOUR À L'ÉCOLE X ROSALIND MONKS | LENS | 2022
In Lens Rosalind first sent her students to the woods to learn to observe their environment and to detect patterns in their day-to-day life.  Back in the classroom the students had to create different patterns they had seen.
The second step was to choose from different wildlife animals in the surroundings as a vehicle for these patterns.
Rosalind then created the outlines of this enchanted forest and the children had then to fill out the animals with their own patterns.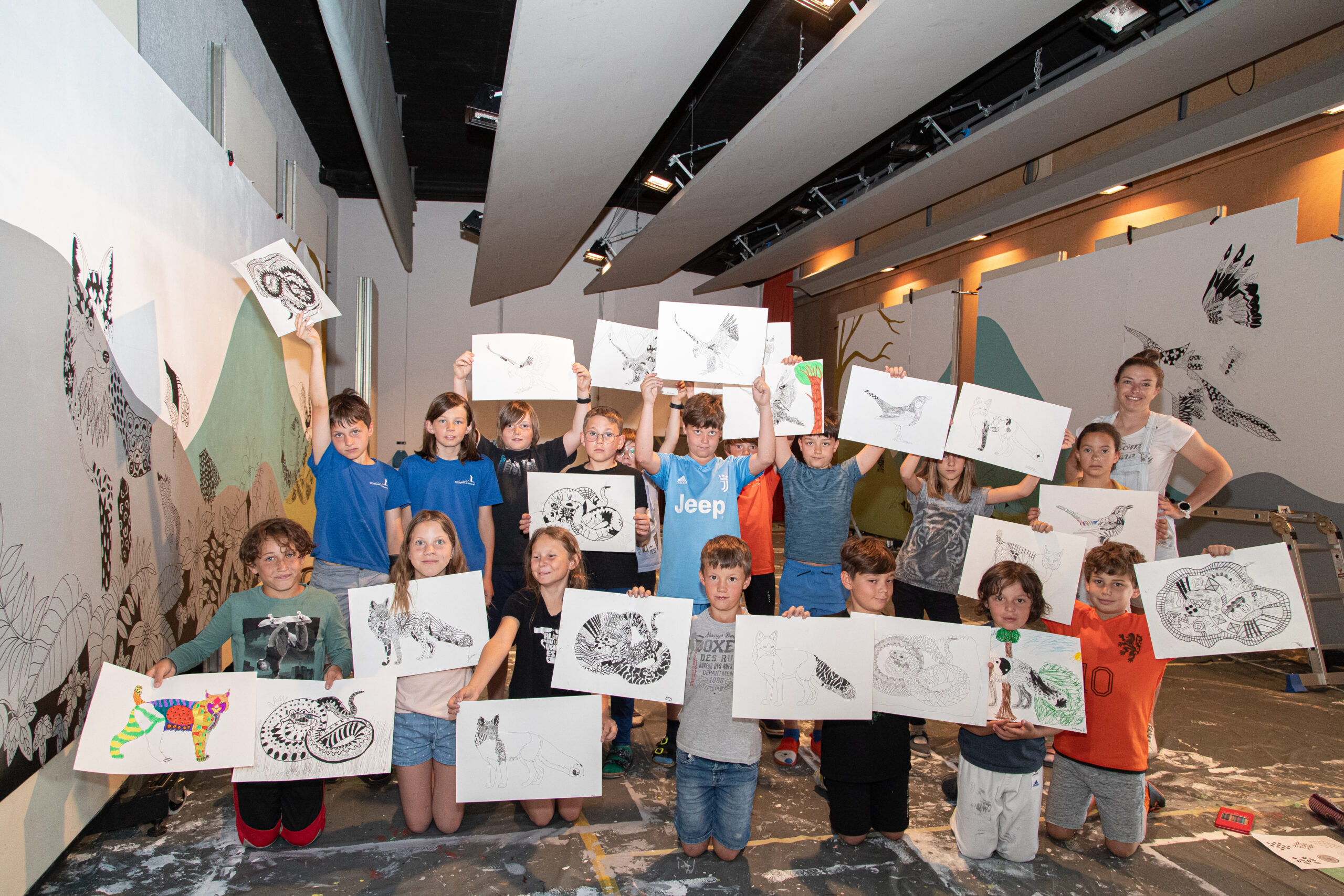 ---